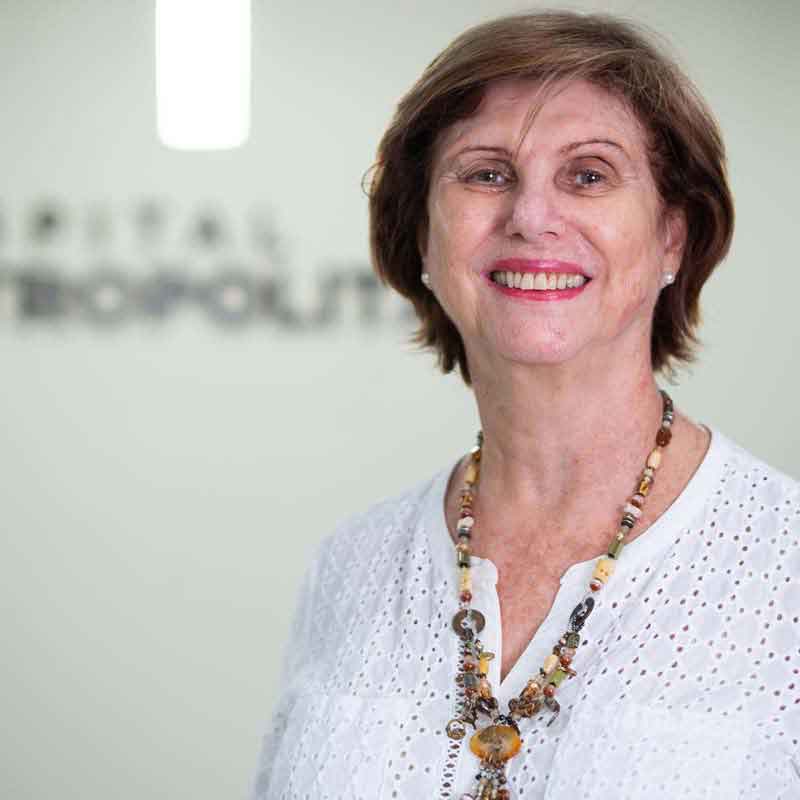 Mrs. Susana Lerner Saferstein
Patient of the Hospital Metropolitano Cancer Center
Diagnosed with breast cancer
---
"Dr. Wiernik has been such a careful person that lists all the possible causes to guide all decisions to make regarding a person with such condition.
I have been supported from all sides, all the doctors are young, very prepared and very updated.
In addition, the Cancer Center has edge technology and the hospital has all the equipment for everything you might need… Then comes the economic issue, which is really very accessible for constant treatment.
In short, I think the doctors and the human resources are excellent. "